LogPRO. Your key to the connected world.
Connect once. Configure anytime.
LogPRO is a multi-purpose device that acts as a data-logger and also as your gateway to connected world. This plug-n-play device can be retrofitted with any MODBUS installation .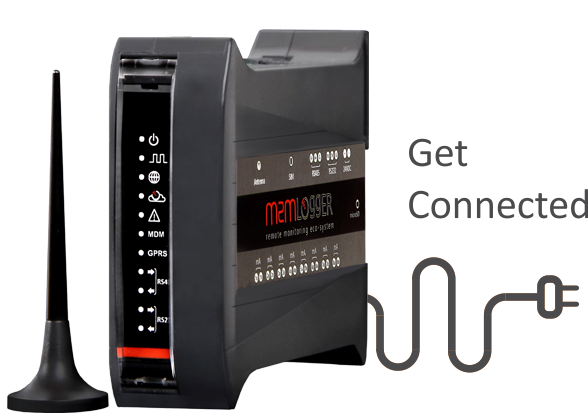 Remote monitoring & Control.
WebFRONT Cloud connectivity.
MODBUS RTU RS485 enabled.
USB & FTP data recording.
Easy configuration with WebUI.
Over-the-Air (OTA) upgrades.

Plug-n-Play

Highly Versatile

Industry Compliant

Remote Monitoring
WebFRONT. Everything you want to know: anytime, anywhere & on-the-go.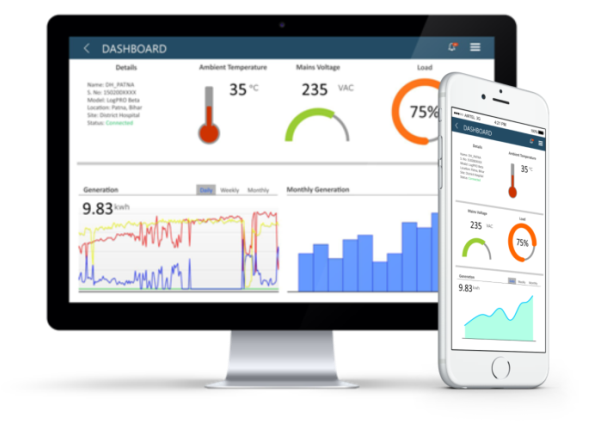 Monitor . Analyse . Control
WebFRONT is an advanced, highly scalable and enterprise wide IoT cloud platform – that offers ease of data analytics, visualization and remote management of your devices.
Enterprise wide integration.
Engaging Data visualization.
Self-service Reporting.
Insightful analytics.
Powerful device management.
Secure & Reliable.

Visualization
& Analytics

Anytime, Anywhere
& On-the-go

Secure, Reliable
& Scalable

Big-data storage
How it works?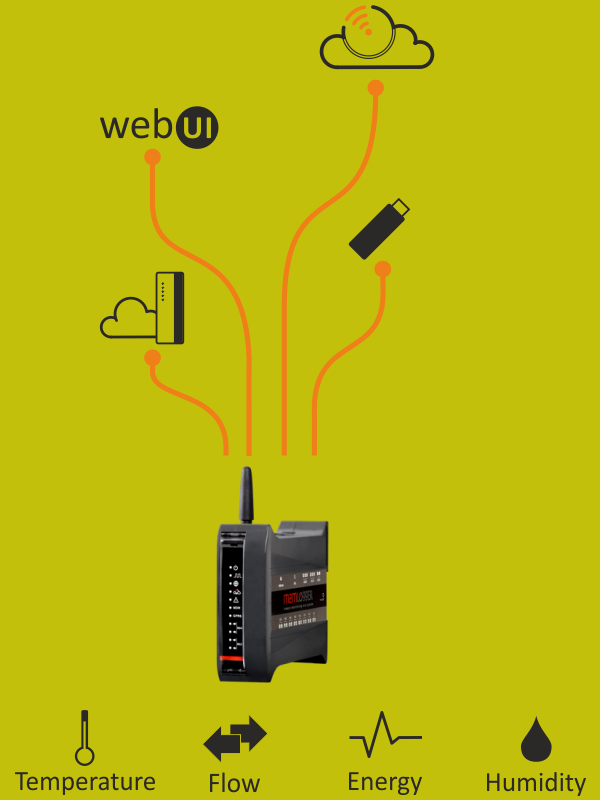 Our simplistic approach!
M2MLogger is redefining connectivity with the simplicity. Our LogPRO data-loggers and gateways enable you to bring any of your metric online – that too with click of few buttons.
Hassle-free installation
Minimalistic wiring . No software installation . Click-n-Configure.
Can LogPRO be used at scale?
Oh yes, it is designed to! Use our unique "5 minutes replication" feature to replicate data-loggers at ease.
Looking for volume pricing?

Don't have MODBUS network?
No worries, we can still help you getting your metric online.
What are the applications?
We say Unlimited!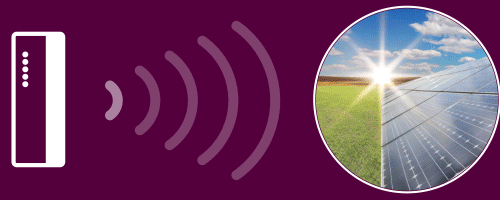 LogPRO data-logger can be easily customized to for any need. You can easily configure LogPRO device using WebUI with our click-n-configure interface (no coding required). All LogPRO devices support MODBUS RTU protocol, which extends their reach to a number of industrial interfaces.
Why choose us?
One-stop solution to derive operational efficiency from real-time data.
We have done all the plumbing it takes to make sure your Remote Monitoring experience is seamless - right from the flexible LogPRO gateway to the engaging self-service WebFRONT IoT cloud!
Simplified connectivity: Plug-n-Play
End-to-end solution: Hardware and IoT Platform.
Industrial grade electronics.
Tested for over 2 years.
Made in India.
Enterprise wide solution.
No coding required.
24x7 support.

Real-time Data

Big-data Visualization

Predictive Analytics

Operational Effeciency